Community News
Edmonton Tool Library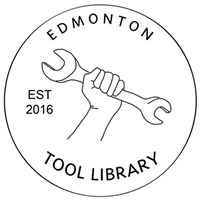 Have a construction project underway? Doing maintenance? Yard work or landscaping planned?
You may have plans to work on a project, but do you have the needed tools? Do you know that a benefit of your Horizon Community League membership is access to a Tool Library?
Tool libraries are like book libraries, but for tools! Edmonton Tool Library provides affordable access to hand tools, power tools and garden tools, and offers a space to share skills and knowledge. They aim to promote home renovations and community beautification while making the best use of valuable resources, benefiting the local social (sharing) economy and reducing impact on the environment. All Horizon Community League members have free access to our inventory you just show your CL membership card when signing up for an account (to keep track of borrowing) and we'll waive the annual fee.
LINKS
http://www.edmontontoollibrary.ca/
https://www.facebook.com/yegtoollibrary