Community News
Have a community project idea and need funding?
Check out funding available through Councillor Tang's Office. Join a second workshop to learning about developing your project idea.
This workshop through conversation, facilitation, and some cross-pollination, will allow your ideas to be further developed. You will get help to prepare a project plan and budget. You will get answers on what expenses are eligible. You can formally submit your project proposals in preparation for voting! The workshop will be held at the Mill Woods Library Branch (2610 Hewes Way NW) on June 3rd from 3:30 PM - 5:00 PM.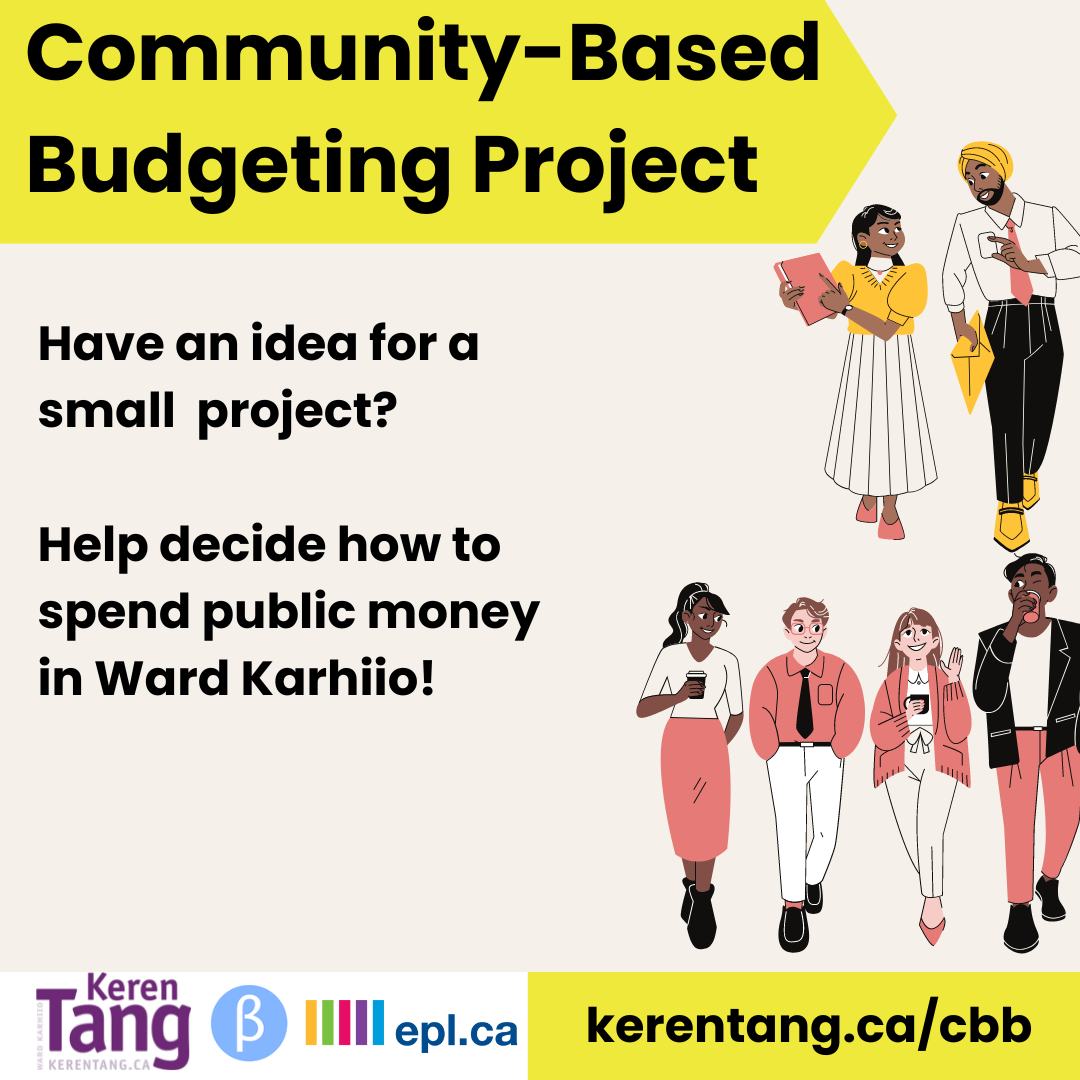 Summer Green Shack 2023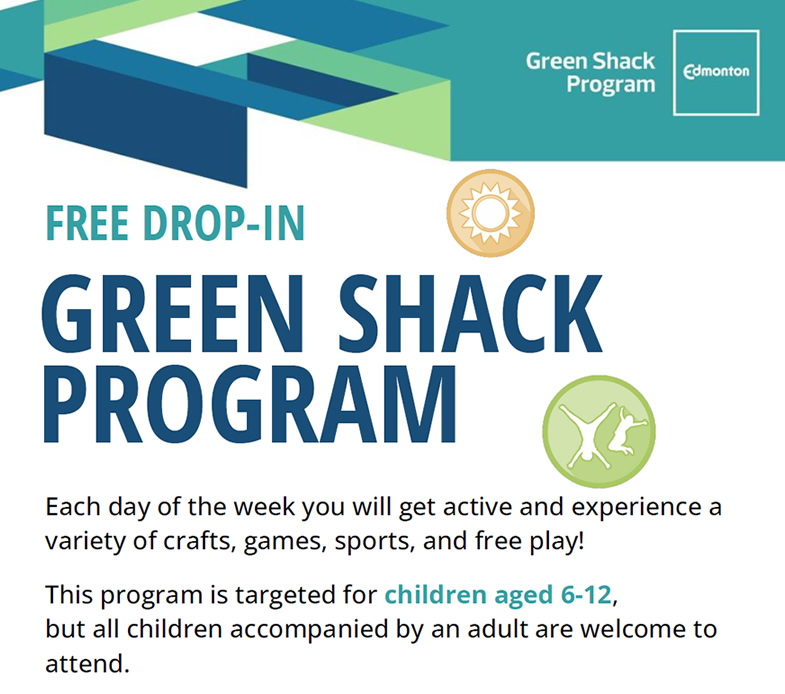 Summer has arrived! Do you know about the City of Edmonton's Green Shack Program? This is a no charge program offered in three locations within the boundaries of the Horizon Community League - just look for the green metal shed (known as the "Green Shack")
The Program includes crafts, games, sports and free play targeted for children aged 6 to 12. A great way to meet other kids in the neighborhood.
The sites are in Walker (1442 Watt Dr. SW) , Summerside (4110 Savaryn Dr. SW) and the Orchards (4155 Orchards Dr. SW).
Specific timings are on the posters for each site:
Temporary Dog Park Coming Soon
Following analysis of survey results and technical review (accessibility,land ownership, and feedback from local residents) 19 locations have been selected for installation of Pop-up Dog Parks. A map of the locations is available here.
Pop-up Dog Parks will operate until November, weather permitting. Each Pop-up Dog Park location has etiquette and boundary signage, dog waste bags and dispenser, and garbage cans.
Residents can share their feedback on their experience visiting or living near a Pop-up Dog Park in the Phase 2 Public Engagement survey available May 16 - October 1 online or through a paper survey at one of the Pop-up Dog Park locations.
Community Profile
Did you know that Summerside has an amateur meteorologist?
Meet Scott Lummer who has lived in Summerside for over seven years. Scott regularly shares information gathered from his backyard weather station to the Horizon Facebook group and at http...
Upcoming Events
Community League Meetings
Meetings are held on Thursdays at 7:30 PM at the Orchards Residents Association Club House (4059 Orchards Drive SW). Everyone is welcome.
Upcoming Meetings:
Jun 15, 2023
Sep 21, 2023
Oct 19, 2023
Nov 16, 2023
Funding Workshop
June 03, 2023
Time: 3:30 PM - 5:00 PM.
Location: Woods Library Branch (2610 Hewes Way NW)
Summer Green Shack 2023
July 04, 2023 - August 24, 2023
Time: Varies
Location: Orchards, Summerside, Walker
Other News
Keren Tang has scheduled an opportunity to connect: July 9 11:00 a.m. to 1:00 p.m. at Jackie Parker Park 4540 50 St.&nb...
Read more
Join us for an Outgrown-It Sale, hosted by the Ellerslie, Horizon and Knottwood Community Leagues. Date: Saturday, May 13,...
Read more
The Horizon Community League is seeking volunteers to support program planning and social events. This year we want to have a...
Read more
New for Spring - join a local yoga class. This class is suitable for beginners to those with some experience.&nb...
Read more
Interested in supporting a project to plant trees in our community? The Root for Trees Program is the City of Edmonton's ...
Read more
Enjoy the Greater Mill Woods Dining Week, from March 3 - 12, 2023. Click for more information.
Read more